Sweet Strawberry Cake. Hello strawberry fields of wonderful.
Sweet Strawberry Cake.
Perfect for literally any and all time of the year, this recipe will have you dreaming about strawberry fields. One of my top five favorites, and definitely my dad's birthday cake of choice. My strawberry cake recipe is a plant based remake of my grandmother's recipe. For me strawberry cake holds a really special place in my heart and I am so happy to share this one with all you guys!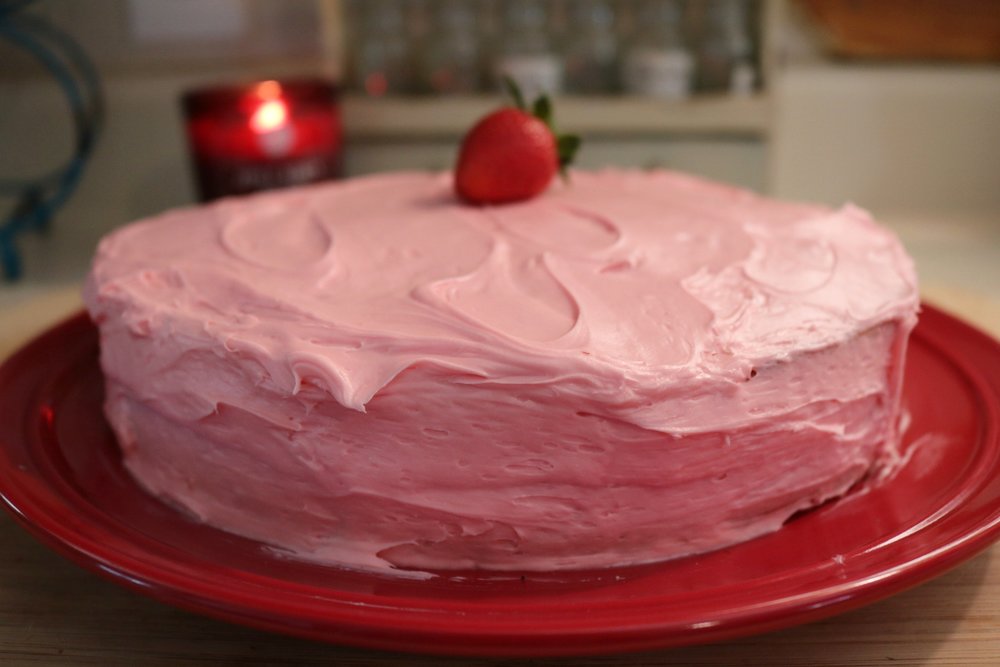 Cake Ingredients:
1 1/2 cups stevia
1 1/2 cups strawberry puree (chop strawberry and lightly pulse in blender)
1/2 cup earth balance butter
1/2 cup almond milk
3 chia "eggs" or 3 vegan eggs
2 tsp vanilla
2 1/2 cups unbleached flour
2 tsp baking powder
Icing Ingredients:
1/2 cup vegan shortening (the Nutiva brand is what I used for this recipe)
1/2 cup earth balance
1/2 to 1 cup strawberry puree
2 teaspoon vanilla
5 cups vegan powdered sugar
Cake Instructions:
Puree strawberry with blender or food processor, I love my nutri-bullet!
Combine stevia, strawberry puree, earth balance, almond milk, chia eggs or the alternative, and and vanilla in mixing bowl. Whisk until well combined.
Slowly add flour and baking powder.
Pour batter into desired cake pans.
Bake at 350° for 30 minutes or until a toothpick or knife comes out clean when inserted in the middle.
For cupcakes: bake 18-20 minutes.
Icing Instructions:
Puree 1/2 cup of strawberry.
In a mixing bowl, combine shortening, earth balance, strawberry puree, and vanilla until smooth. I like to use a hand mixer for this to get the really fluffy, smooth icing. Add in your powdered sugar 1/2 cup to 1 cup at a time and continue to blend until its the stiff, creamy icing texture.
To add that extra special touch: mix extra chopped strawberry and a little bit of icing for the perfect filling between two rounds!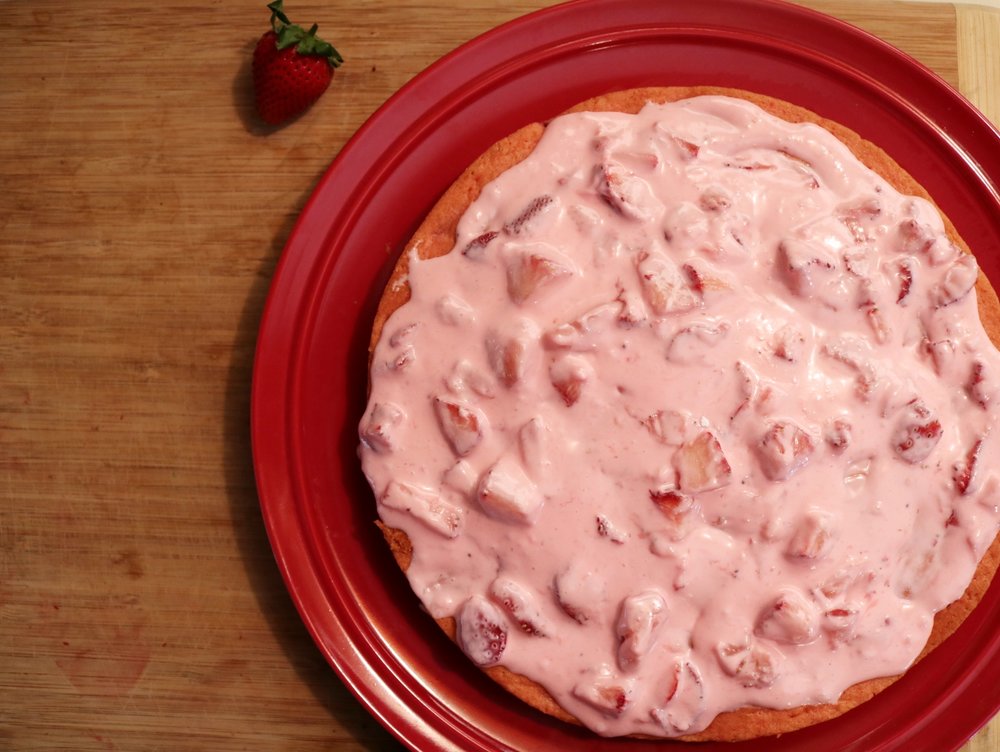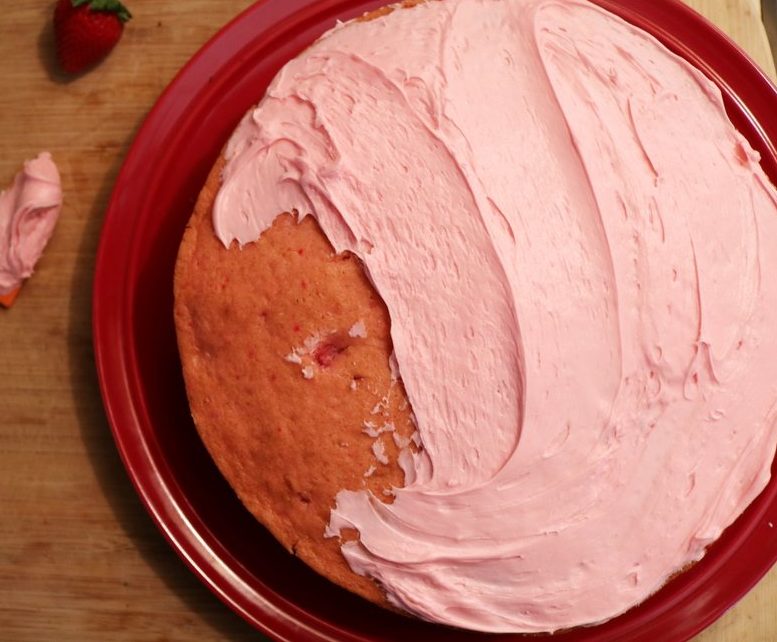 Allow your cake or cupcakes to completely cool. This icing will be temperature sensitive.
This sweet strawberry cake is amazing, I love it and I hope you guys do too!