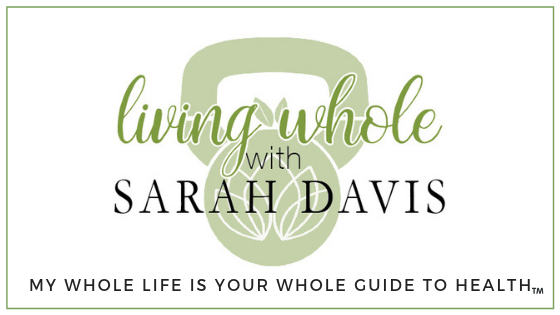 Nutrition and wellness build the foundation to a vibrant body that is able to function at its BEST. Choosing the right foods and the right habits to maintain are key to staying healthy and young. Ultimately allowing you to increase your quality of life and longevity.
Why Living Whole?
There is power in our nutrition. The foods we eat and those patterns of eating, affect our health and longevity. Our diets are proven to not only prevent and treat disease, but in some cases such as cardiac disease (the number ONE killer) even reverse disease. Many conditions can be relieved with a holistic approach to nutrition and wellness, including obesity, chronic fatigue, depression, high blood pressure, high cholesterol, and diabetes.
What goes in your body is the most powerful tool available. I believe that a significant part of the problem is that individuals who want to make the correct dietary choices for themselves and their families are faced with confusing and conflicting nutritional information ranging from fad diets and popular misconceptions. Plainly.. bad and non-evidenced based hype.
Our lives and health status can greatly profit from living whole.
What is a Holistic Health Practitioner?
As an American Naturopathic Board Certified Holistic Health Practitioner, I'm educated to help others achieve optimal health, energy, and wellness.
Living Whole incorporates nutrition based therapy and other complementary modes of treatment as a source of healing and wellness optimization.
Not all people are created the same, and there is no one diet or cookie cutter plan that fits all. I'll help you understand your nutritional and physical requirements so you can eat nourishing foods best suited for you. This holistic approach towards wellness combines the science of nutrition, wellness, and self care with functional fitness in order to meet your goals.
Put simply, my goal is to present you holistic nutrition and wellness information in a way that is easy to understand and utilize so that you can live well by incorporating simple strategies to improve health and wellness. The WHOLE life approach.
Using this approach to nutrition, I believe that nourishing, whole plant based food provides the fundamental base we need to obtain and maintain a quality state of health. Optimum health cannot be created without incorporating holistic nutrition and wellness.